The Complete Guide to Embarking on a Digital Financial Advice Process
Download your free guide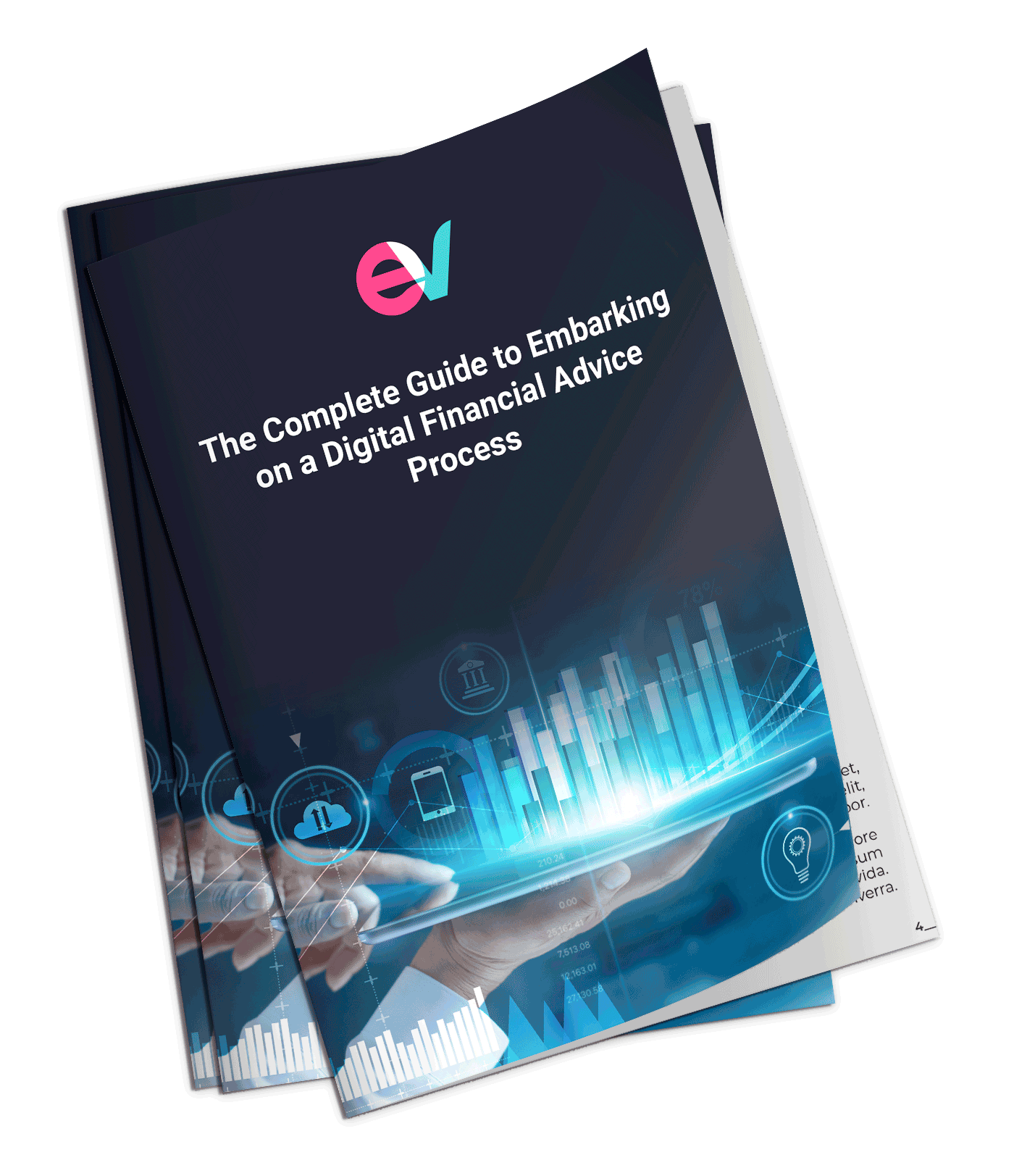 Discover the key considerations and steps you will need to take on the journey to beginning your digital and hybrid financial advice process transformation.
When deciding to embark on a digital financial advice transformation journey for your company, it's difficult to know all the steps and considerations involved to successfully implement the solution, which is why we have created this guide.

When implementing a digital and/or hybrid financial advice process, the key areas for identifying the correct solution for you, are:
1. Journey: What client journeys do you want to provide?
2. Needs: What are your clients' financial needs that you want to support?
3. Build: How do you plan to create the solution - buy or build?
4. Integration: What other systems need to be connected?
5. Fundamentals: What other core features are needed, such as forecasting support, regulatory permissions and management information?
To answer these questions the guide will cover the following:

Considerations you need to make when first setting out on your digital and hybrid transformation journey, including:
Costs
Implementation time
Partnering with an expert
A scalable roadmap


The 5 steps you will need to take within the journey, covering:
How to get buy-in
Defining your objectives
The RFP brief creation


How EV can help you embark on this digital transformation and create an effective solution:

We can help you to offer self-serve, fully automated advice through digital advice components such as: triage priorities, fact-finding, objectives and recommendations, suitability reports & attitude to risk questionnaires
And can support you in establishing the right balance between digital, hybrid, and traditional advice for your clients and business.
Download your copy of the guide by submitting the form